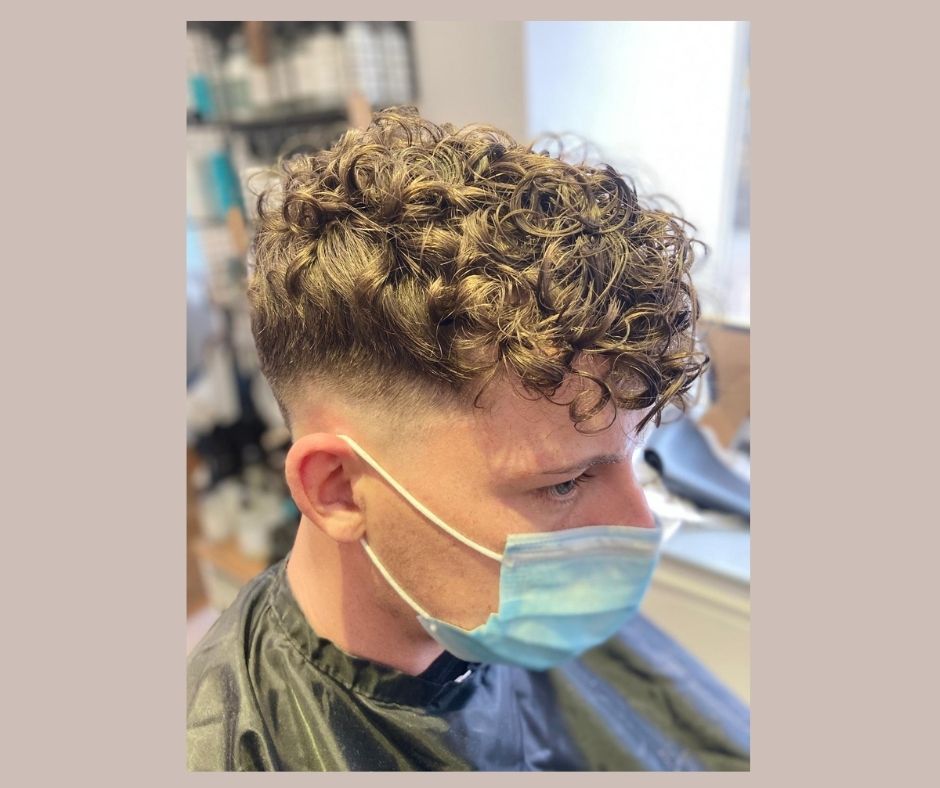 Perm and cut above by Susana @ The Players Lounge
Perms are back and better than ever!
Here we answer all your questions about perms!
How we do perms in the salon?
Perms work by using chemicals to change hair texture to create waves or curls. Your stylist will wrap your hair in curlers/rods for you before putting perm lotion on to set the curl. After letting the lotion sit, we will rinse it out, dry your hair as much as possible, and then use a neutralizer to set the process. Perms take time and you should be prepared to be in the salon a good couple of hours.
Do perms damage your hair?
There's a preconception that perms will leave you with over-processed dry hair, but if it's done correctly, a perm should leave your hair undamaged.
How long does a perm last?
For short, often cut hair a perm usually lasts about 3-4 months provided you look after it.
How should you style and care for a perm?
The best way for your new curls to look great and frizz free is to let your hair air-dry most of the way, then if you want to enhance the curls, finish with a diffuser.
You need to start using products that are formulated specifically for curly hair. Moroccan oil and Moo & Yoo do great curl creams available in the salon.
How long does your hair need to be?
A rough guide is that hair should be minimum of 2/3 inches in length for a perm. We need enough length for it to be wrapped onto the perm rod. The perm style depends on the length; for example, if you have 2-3 inches long hair, a super slim sized rod can fit there, but your curls will be super tight. The longer your hair, the more options for looser curls.
How much does a perm cost?
On average a perm costs between £80-£100 depending on the length and style. Book a free consultation and we will be able to check your hair condition, the length and then we can give you a firm price.
What hair cuts are good for perms?
There are lots of ways you can wear your hair with a perm. A fade like the style above done by our manager Susana in the salon, really shows off the curls. By going for a higher and lower fade, you can adjust the level of boldness of your perm haircut.
So if curls are something you have always dreamed off, book a consultation with us.