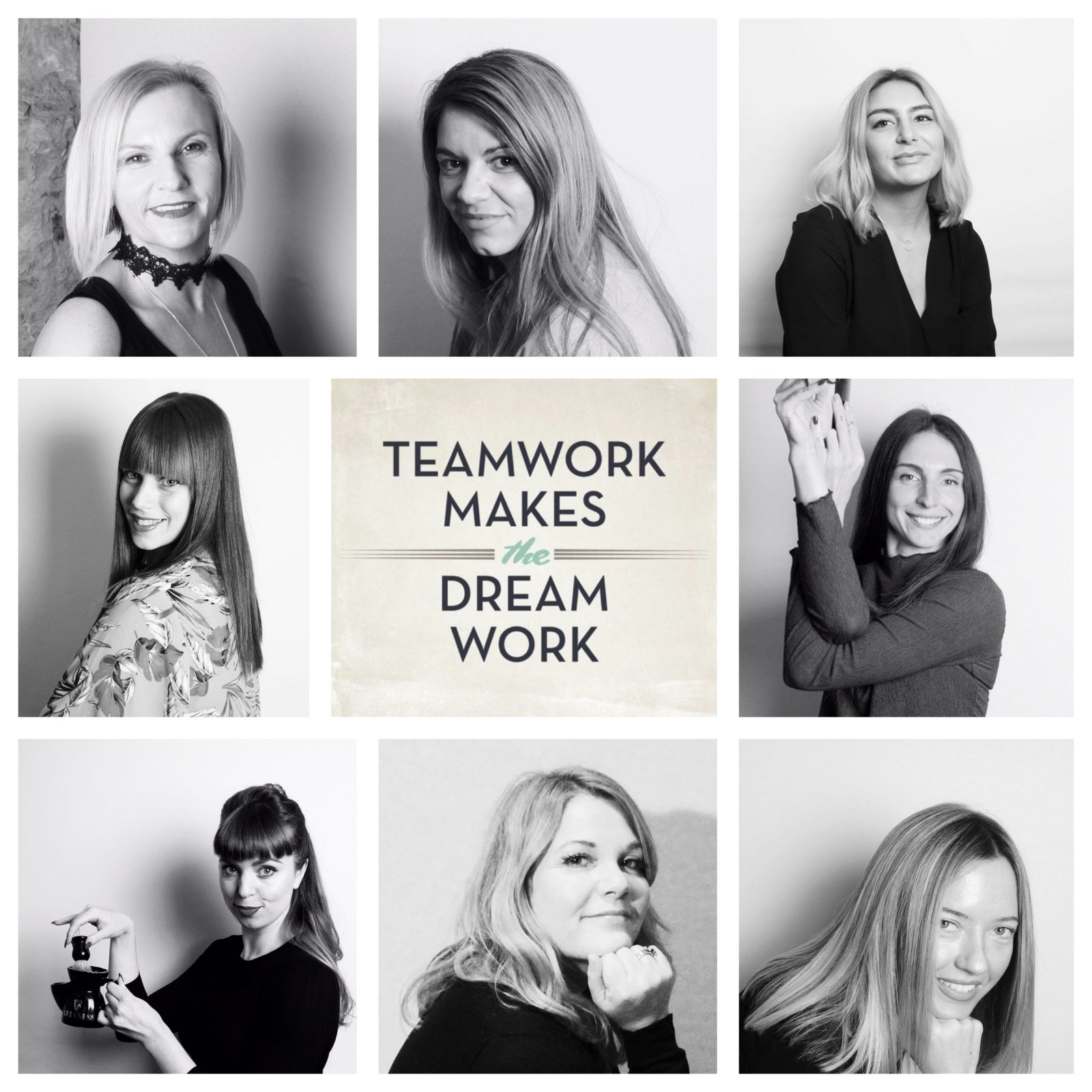 Celebrating the launch of their new magazine last month, Salons Direct have put together a list of 100 salon experts and establishments they thought you needed to know about it – and we've made it onto the list! While 100 may be a large number, we're one of the few named in the UK and one of two in Scotland, so it's very exciting news!
They described us as an 'eco-friendly barbershop, designed with sustainability in mind in a quirky setting' – very apt we think!
So what makes us different?
We were established in 2007 to offer a bespoke service of expert traditional barbering skills – from cutting edge haircuts and hot towel shaves; to manicures and Indian head massage. We're more than just a barbershop. We're an all-female power house of talented hair cutters, coming from various backgrounds within the industry. To ensure that we're always offering you the best service and experience, we are regularly honing our skills – learning from each other and other talented members within the industry.
But don't just take it from me, I asked the barbers what they think is so special about The Players' Lounge, why they love to work here & what they think keeps our customers coming back.
Carla:
The services we provide are to such a high standard, we make sure that each client feels special with our luxurious treatments and haircuts. With each service, we take our time and make sure that they are happy when they walk out of the salon.
Lynne:
At the Players' Lounge, we know that the key to a great haircut and experience as a whole is communication. We want you to get exactly what you came in for, so we know to take into account hair texture and face shape. We stand out because we take the time to ensure the customer has a relaxed and individual service.
Susana:
I have been with the Players' Lounge for 9 years, and manager for 4. It is such a special place to me because it's such a lovely and relaxed place to work, yet still very professional! We always deliver a high level of customer service and skill & my clients always tell me how comfortable and relaxed they feel when they step foot in the salon. I love how committed we are to training, and our regular training days keep the teams skill level high & up to date with all the new skills and techniques from the industry.
Suzie:
We have such an amazing team working in the salon, and with regular training all our stylists are always at the top of their game. We really care about our clients and want them to look their best, this is why we take the time to talk to them, to understand their lifestyle and their needs before we put our skills to use to create the best haircut that enhances how they look and feel.
Lindsay:
I have an amazing clientele that come into the salon and I get to work with a great team of stylists every day in a happy, upbeat salon.  What makes the Players' Lounge stand out is all of the great individual packages we offer to make clients feel 100% – from a luxury hot towel shave package, beard shaping luxury facials, manicures and Indian Head Massages. Allowing 45 minutes for haircuts allows us to ensure that you feel relaxed and achieve an amazing hairstyle that you can rock anywhere.
Rachael:
We offer such a relaxed, friendly and down to earth vibe – making the Players' Lounge not only great for clients but an amazing place to work. We offer beauty treatments for men which is something most other salons don't, along with 45 minute haircuts so that no one is ever rushed. This is to ensure that you get the best result, and allows us the time to offer after care advice. We also only use high quality natural products, and are always kept up to date with training and new styles & techniques.
Jen:
I think that the Players' Lounge is unique in its customer service & the type of treatments we provide. It's not only hair & beard services that we offer, we're more like a spa where men can treat themselves to some relaxation.
Sabrina:
The dedication to training staff is what makes the Player's Lounge so special – it ensures that everyone is delivering the highest quality of service. The atmosphere in store is so relaxed, which is great for clients & makes for a chilled place to work.
If you've been in to the salon before – we hope you agree! And if you haven't, well then we hope you come in and see for yourself sometime! The Players' Lounge isn't just a barbershop – we're somewhere you are always welcome, we want our customers to feel at home and get top notch service, whether you're in for 15 minutes getting your beard trimmed or eyebrows threaded – or for an hour getting a hot shave and massage. There's something for everyone.