We are three weeks into the New Year, we've all gotten over our hangovers and are no longer stuffing our faces with all the Chocolate Santa brought or left over roast dinner. Everyone is back at work – it's safe to say January isn't everyone's favourite month of the year!
But we at the Players' Lounge like to think of it as a time to welcome the new – and don't worry, we're not talking starting on your winter bod or dry January – we're not crazy people! January is a time to look back on haircuts of old and start looking forward to the new. What is 2019 going to bring us in terms of hairstyles, will fades still rule as they did last year, or will we be seeing the rise of mullet again?
Let's hope not…
To help answer these questions, we've done the research and figured out what we think are going to be the hairstyles ruling 2019. So if you're thinking of changing it up this year (or want to see if you're ahead of the curb) read on, and find some inspiration!
The men at the Golden Globes did not come to play and their hairstylists definitely knew a thing or two. Longer, less structured styles were all the rage. From Bradley Coopers 'just out the shower and pushed back' look to Timothee Chalamet's wavy relaxed parting, there was a style to suit every style and face shape.
This may seem a little unconventional with fades being a firm favourite of just about every man everywhere, and long hair isn't an entirely new trend. We saw its emergence late last year, and it looks like it's here to stay. And if fades are still your thing, have no fear – we don't see it going off the radar anytime soon either.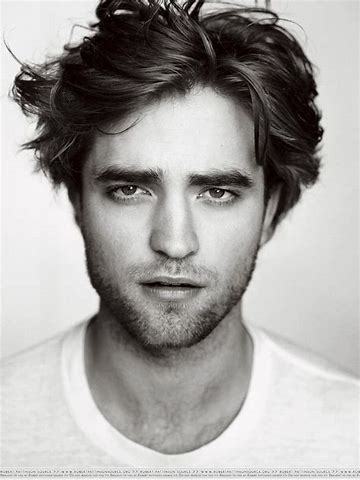 It's all about texture and movement this year, we're talking one length all over pushed over and back. Think Sid Vicious punk vibes, with an equal measure of Robert Pattinson's laid back and effortlessly styled quiff. This is a hairstyle that can work for any occasion too, you have more opportunity to play about with longer hair meaning you're less likely to get bored of your cut! For a more formal styling you can opt for a slicked back look to take you from work to date night, and on the weekends all you have to do (pretty much) is wake up, run your fingers through your hair, and go.
A wet look goes hand in hand with a longer look, moving away from that matt finish we've been so used to seeing. Using something like a pomade will help you achieve that just rolled out of bed and into the shower look with minimum effort, and maximum effect.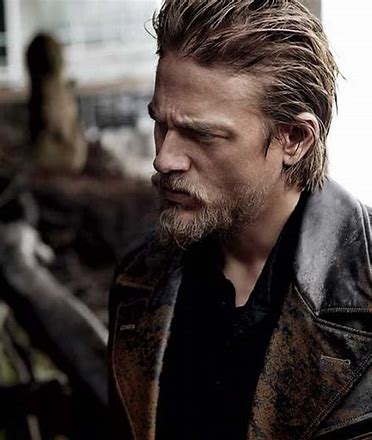 Make sure to ask your barber for one length with no layers, Don't forget though, a longer look has to be well kept, especially if you opt for shoulder length or longer. Conditioner is a must for keeping your locks looking their best in-between cuts.
If you're not ready to grow your hair long, but still want to keep it current – take notes from Tom Hardy & Ryan Gosling: shorter layers on top and loads of texture. You can opt for a scissor cut on the sides to keep that natural look, or if you're not ready to let go of your fade, you'll be happy to know that it'll still work as an overall style. This is the perfect style if high maintenance isn't your thing, you can wake up, run your hands through your hair and let it find a soft natural parting. Men's hairstyles in 2019 are all about diversity – one cut to fit all styles and situations – what more could you ask for?!
Speaking of diversity, we understand that long hair isn't for everyone and you need options too!
The crop is a style that divided opinions in 2018, not everyone has the want to pull of such a blunt edgy cut, but if you have been considering it but perhaps lacking the courage to ask your barber, we would like to introduce you to a more laid-back take on the style. 'Choppy' is the best word to use here, you can still achieve the crop look without such a radical take on it. This version is a lot softer, and so easier for everyone to pull off.
Blonde, particularly bleach blonde is still the top choice for a crop, of course you can stick to your natural colour but if you're keen to keep up with the insta-famous of the world a dye job is definitely the key. And as always, seek professional help!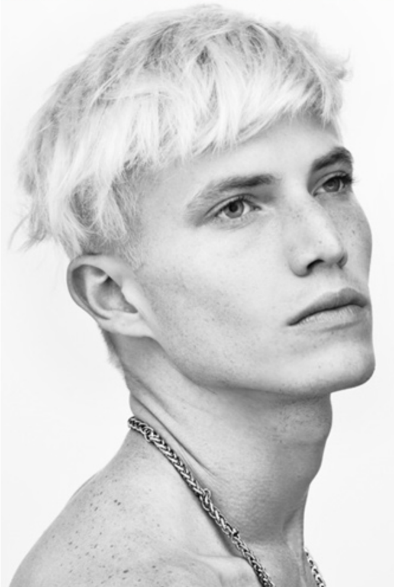 For something even shorter – the GI crop is a style that never goes out of style. However 2019 is changing it up, and the key to nailing this style is to keep a little more length on top. Ask your barber to go a grade or two higher than they have on the sides & then to scissor cut the top to achieve a textured look.
So there you have it, no matter what style you may opt for this year remember that texture is everything! 2019 is moving away from structured, styled cuts and calling for natural and low maintenance and The Players' Lounge is all for it!