Much like clothes, hairstyles aren't all 'one size fits all' – head shape and structure are important factors in finding hairstyles that will best suit you.
So what's your face shape?
Take some time to study yourself a little in the mirror, and make sure to pull your hair off your face so that you can pay attention to the length and width of your individual features. The most important features to take note of are the length of your face, width of your forehead as well as the width of your cheekbones, jawline and chin.
We've included a little diagram with each face shape which will help you to identify your face shape if you don't already know it.
Oval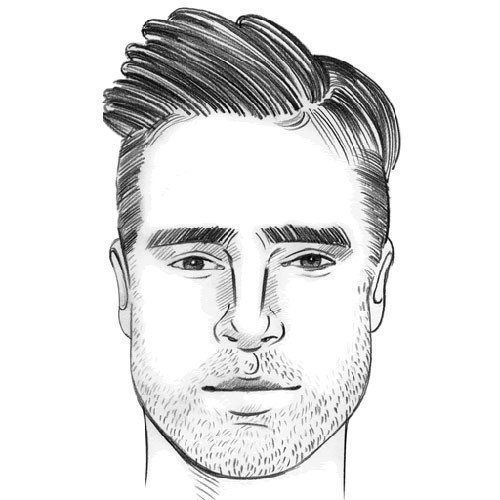 This face shape can pretty much handle any haircut – lucky you! We would suggest wearing your hair off your face and to avoid a forward fringe as this can soften features and increase roundness. However there's a lot of opportunity for experimentation with this face shape, so the world is your oyster!
Square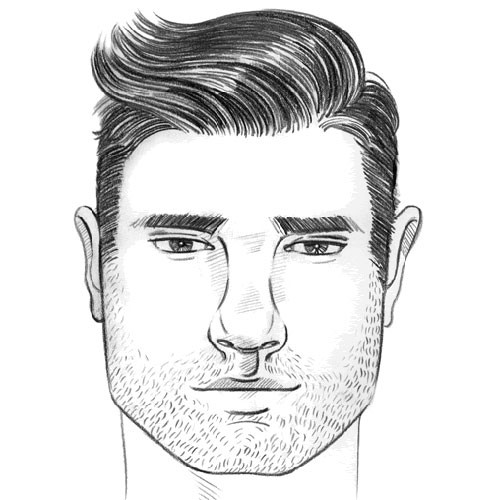 You'll typically have a strong jaw and cheekbones – which should be emphasised. We would recommend keeping your sideburns are kept short and going for a high skin fade, or undercut. A square face shape is versatile – so you can still experiment a little. Quiffs and side parts work really well with this shape as well as lots of volume.
Rectangle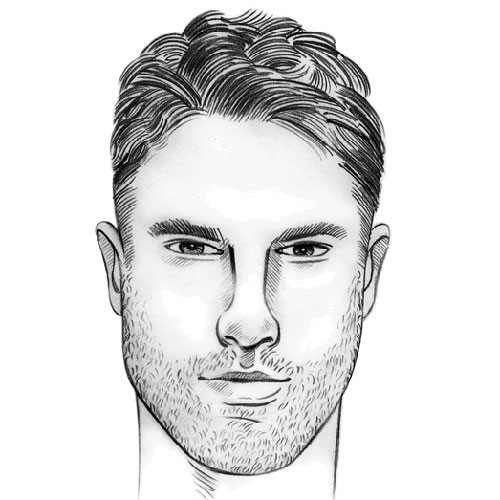 You'll want to avoid elongating your face even more, so it's important to go for a haircut that's well proportioned. Don't take the sides too short and not too much length on top. Side parts work well, as well as a slicked back style. A fringe can always work to shorten the length of your face if you so wish.
Round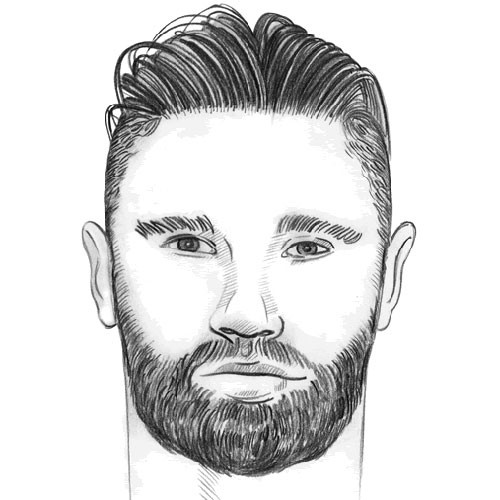 Your hairstyle will need to give the illusion of angles. Longer proportions on top will typically work well for men with round face shapes. A style with some height, that's tighter on the sides such as a pompadour or flat top will work well. A side parting will also help to create a more angular look. –
Heart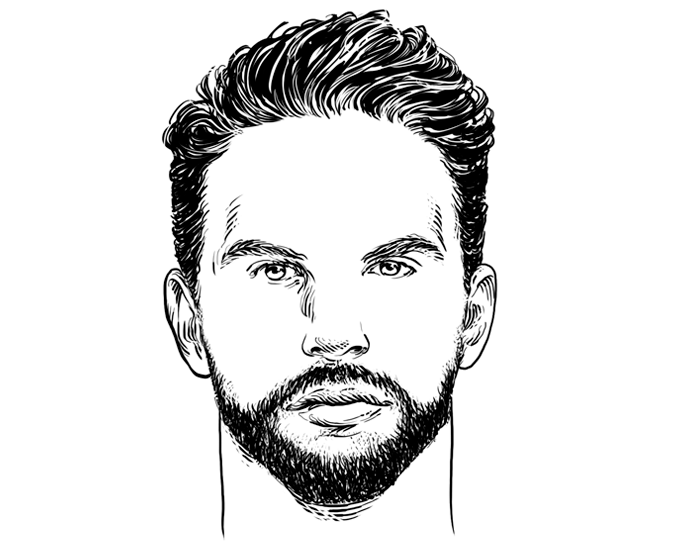 This is a fairly rare face shape – with wide temples and hairline that narrows to a point at the chin. You will want to avoid tight cuts as they will accentuate your chin and make you look quite disproportionate! Go for medium-length styles, swept back or to the side is your best styling option – but this face shape also suits longer hair if you want to opt for something a little different. It is also usually suggested that men with heart shaped faces grow out their facial hair. This can help add some bulk and depth to a narrow chin and jawline.
Triangle

You'll want to think of the opposite of our advice for a heart shape for this one – and volume is key! Keep the length heavy on top to balance out your wider jaw. A pompadour or quiff will work wonders, and as for facial hair, a little stubble or clean shaven will be the way to go.
Diamond 
We'd recommend full, high-volume hairstyles if you have a diamond shaped face. You're narrow in the chin and brow, with width in the cheeks so you definitely want a cut that's going to accentuate your bone structure. Make sure that you don't take your sides too short, as this will only make your ears look bigger! Longer hairstyles and side partings work wonders on diamond faces, as well as messy, textured fringes.
So there you have it – your handy guide to the best hairstyle for your face shape!
Any good barber will be able to identify your face shape and know what styles will suit you, and which won't – so don't think that you're limited to the styles we have mentioned! Think of this as your blueprint, and remember that everyone is different and so if you want a certain style or look, regardless of your face shape – go for it! We'll always let you know if we think it definitely won't work, but we love to get creative and are full advocates of doing things your own way.