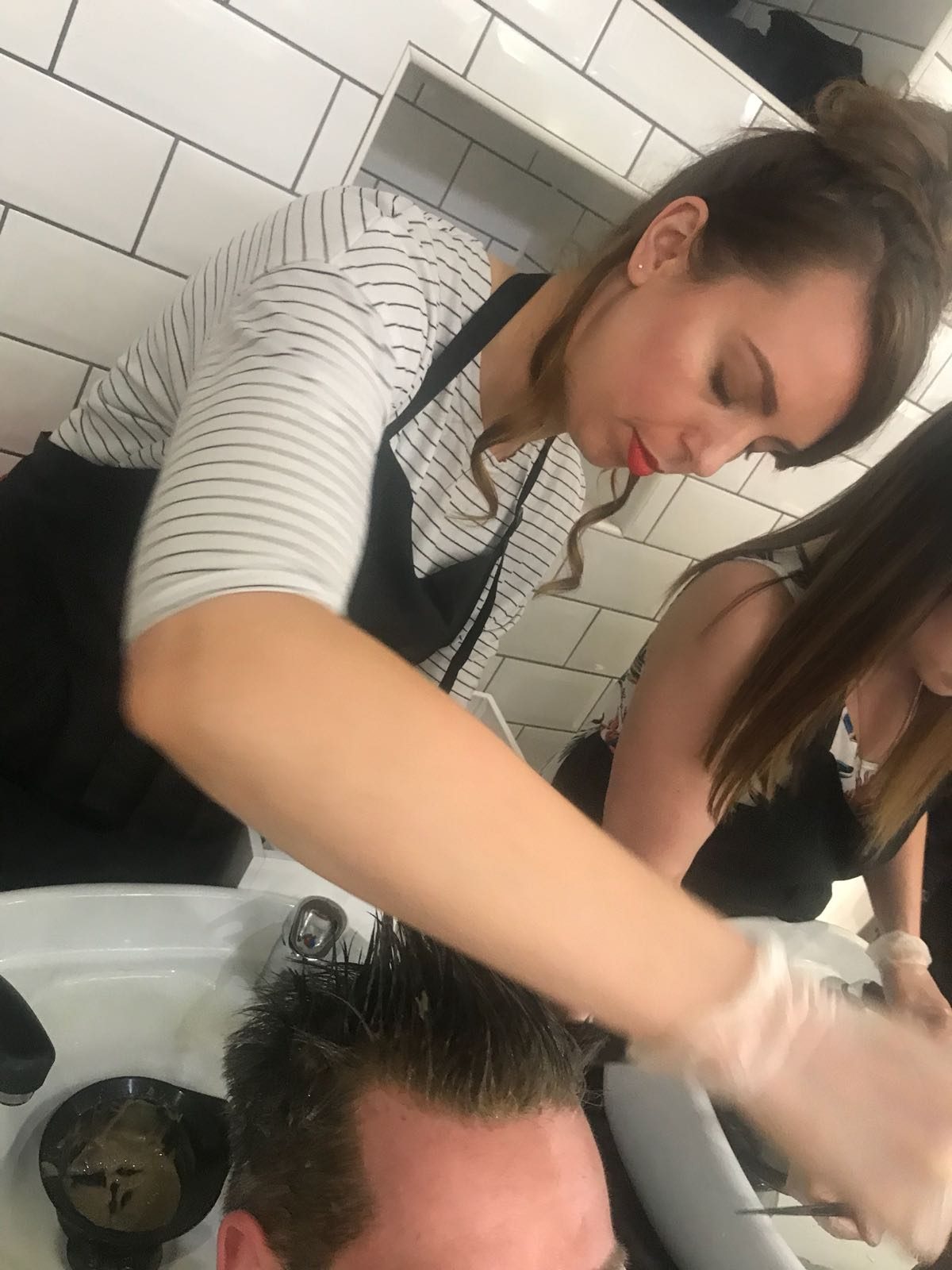 Playing with your look is fun – whether it's to maintain youthful tones or experiment with crazy colours – there is no reason not to try it.
It takes time, effort and attention – your stylist will always do their best to guide you in the right direction, but it is useful to do some research beforehand. Bring some pictures and don't be afraid to ask questions!
Consider your whole look and lifestyle. Thoughts about your personal style and aesthetic should give you some clues as to what you will suit. You can still be playful and break the rules a little, but style and hair should meld together.
If you decide to take the plunge and colour your hair, it's important to seek professional advice – your hair is the one style statement you can't take off, so it's important to invest in it.
You'll also have to be prepared to up your haircare routine. Colouring, especially if bleaching has been involved, can cause extra damage and dryness. Always look out for shampoo and conditioner designed especially for coloured hair and ensure that it is sulphate free. Your stylist will be able to tell you the best products to use for your hair type that will also keep your colour in tip-top condition.
There are many routes you could take when it comes to dying your hair – you could take a leaf out of the celebs book and go bleach blonde. Lucky Blue Smith, Professor Green, Jared Leto and even Brad Pitt have all delved into the realm of platinum blonde. It's certainly an on-going trend and when done well, can look amazing. But do tread carefully, it's not for everyone and doesn't suit every skin tone (sorry, red heads!), and it's anything but a Friday afternoon job.
Bleaching your hair often means needing to pre-lighten your hair and stripping it of its pigment. This means that if your hair is especially dark, it can be quite a lengthy process where you won't get to see the results straight away.
This can also be true with crazy bright colours – if you're after something really vibrant and you have dark hair, you will have to get your hair pre-lightened beforehand for maximum effect.
Highlights are another option – they aren't just for women! Give them a try and leave everyone guessing where you just spent your summer. They add depth and dimension – springing new life into your hair if you feel it's looking a little dull.
Grey hair can look very distinguished, but if it is something you would prefer to cover up, we suggest keeping it on the natural side. The best starting point is to use a product like L'Oreal Homme or American Crew Precision, which we offer in the salon. These products we use in store blend up to 50% of grey hair to give a natural finish. It's understandable that many guys are cautious of walking out the salon and everyone knowing that they've just had their hair dyed, which is why we suggest covering just 50%. People will notice that you look different – fresher, younger – but they won't be able to put their finger on why. These products last about 20 washes before subtly fading out.
If you want a fuller coverage, we would use a semi-permanent colour which would cover approximately 75% of your greys to give a fuller but still natural finish. This will fade out naturally over time, but usually lasts for about 6 weeks.
You can go all the way, and use a permanent colour which will cover 100% of greys. The colour won't fade as quickly but will leave you with obvious roots when it grows out, so you will need to come back in for touch ups every four to five weeks.